Noise Nuisance Recorder - Noisy Neighbors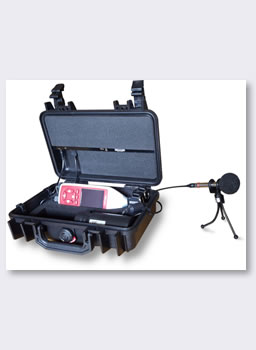 Neighbor Noise Recorder
The Noise Nuisance Recorder is very quick and easy to set up, leading you through the process of calibration and starting the measurement in order to avoid disappointment after a few unmanned days of missed measurements.
The meter runs either as a standard sound level meter (useful for any other noise measurements you need to make) or in "Noise Nuisance Recorder" mode when it is in the NNR case.
Connect microphone and power supply
Switch on and follow calibration instructions
Record a voice note if needed
Start the measurement (happens automatically if you forget)
Lock the case
Show complainant how to start the audio recording (button push)
A Week In the Life of a Noise Nuisance Recorder...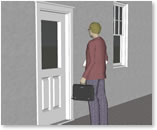 Arrive On Site
Take the Noise Recorder to the premises in question. The equipment is carried in a bag to avoid attention. As you only leave the locked Peli case and take the bag with you, it is not apparent to neighbors that you have left anything behind.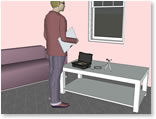 Start Monitoring
Set the equipment up in a location that will give the most representative recordings of the background noise and the problem noise. A power outlet is needed throughout the measurement period, although it will run for at least 10 hours on the internal battery if the power is lost for some reason.
Back in the Office
After a suitable monitoring period, usually around one week, the sound level measurements and associated recordings can be downloaded to a computer for analysis and audio playback.