LiveNoise LNT-SE Noise Monitor with Ethernet & WiFi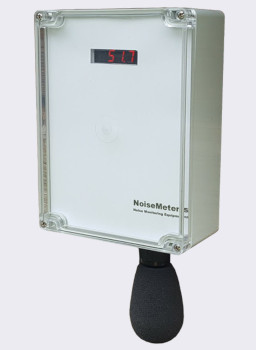 Noise Monitor with
WiFi or Ethernet Link
Installation
The LNT-SE noise monitor mounts with four screws that are accessible from the front of the case with the font panel removed.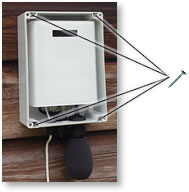 The type of fixing to use depends on what the monitor is being mounted to - screws for wood, plugs and screws for brick.
The noise monitor is lightweight and so does not need a strong structural mount.
Power
The noise monitor comes with a 32ft (10m) power cable fitted through a weatherproof gland. This cable can be removed and shortened if necessary. A 24VDC power adapter is included with each noise monitor. The extension cable connects to the power adapter, which must be mounted indoors or in its own weatherproof enclosure.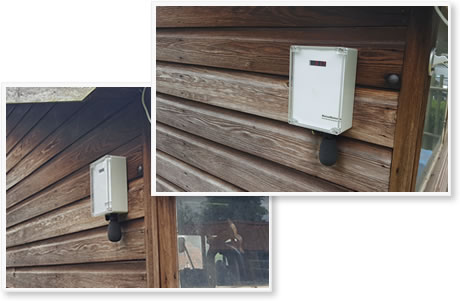 Typical Installation - Noise Monitor Mounted to an Outside Wall